About Us
Smart Uniform Sdn. Bhd. ™ was incorporated in August 2002 as a uniforms supplier, manufacturer and retailer. Over the years, we have grown to become one of the lead producers and suppliers of uniforms and T-Shirt in the garment industry.
We also provide sewing, alteration, silkscreen printing, sublimation, digital printing, direct to garment printing and embroidery works.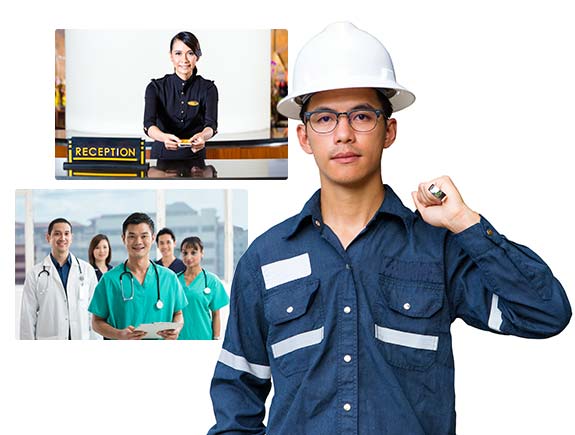 Experience
Our staffs have extensive experience in the garment manufacturing industry. Their valuable experience adding to the spirit of teamwork and their dedication. Our company strives to provide our best quality services to all our valued customers. Each field of business has different required on cutting and qualities. Our staffs are trained to cater for all type of uniforms.

"WE AIM TO EXCEL AS A UNIFORM MANUFACTURER THROUGH PROVIDING GOOD SERVICE, QUALITY, AND INNOVATIVE PRODUCTS."